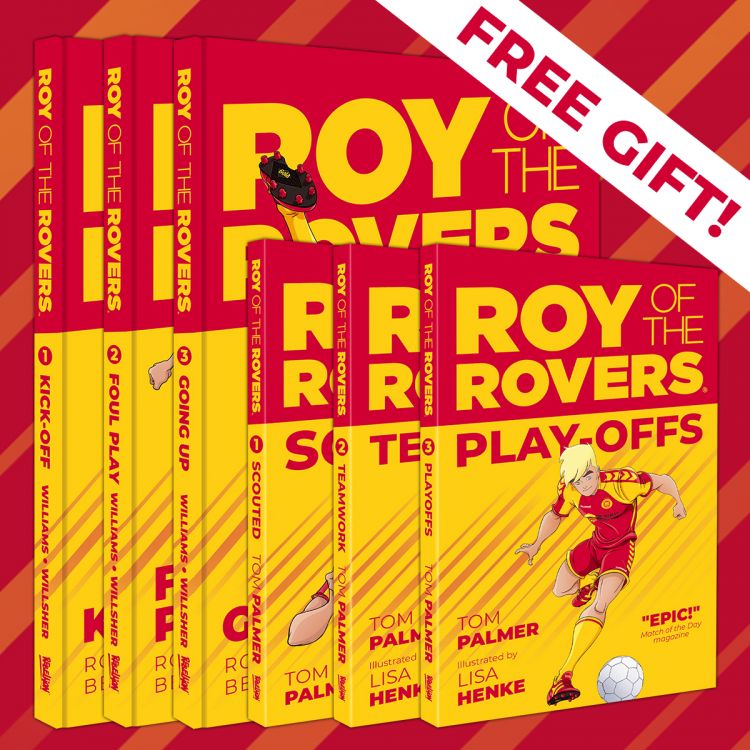 Roy of the Rovers Catch up Bundle Season 1
Released 1st Sep 2021
FREE UK POSTAGE ON THIS ISSUE
Offer valid during the cover on-sale period. Back issues not included.
Season 3 of Roy of the Rovers is fast approaching, and with 4 more titles lined up it's set to be the most dramatic season yet!
If your kids are yet to start their Melchester adventure, now is the perfect time with our Season 1 catch-up bundle! This bundle contains:
Scouted (Fiction)
Teamwork (Fiction)
Play-Offs (Fiction)
Kick-Off (Comic)
Foul Play (Comic)
Going Up (Comic)
If you order before September 30th, you'll also get a free 2020 Summer Special comic, packed with Roy of the Rovers goodness!